A Beginner's Guide to Wooing Your Mate
A Beginner's Guide to Wooing Your Mate by R. Cooper
Blub:
Zeki Janowitz has returned to his hometown of Wolf's Paw to start his wizarding career. Unfortunately, Wolf's Paw, a werewolf refuge, follows centuries of tradition and shuns human magic and a very human Zeki. He knows he's in for a struggle, but a part of him has always belonged in the mountain town, or rather belonged to Theo Greenleaf. Years away at school haven't lessened Zeki's crush on the quiet werewolf. When town gossip informs him Theo still suffers from his mate's rejection and does not date, it does little to ease Zeki's embarrassing feelings. He decides now's the time to get the man he's always wanted.
Werewolves usually don't recover from losing their mates, and Theo barely pulled through by focusing on his love of baking. It's a daily struggle, and Zeki's return to Wolf's Paw shatters his peace. Theo doesn't know what to think when Zeki attempts to woo him, talking about his wizarding business and settling in town for good. It's like Zeki doesn't have a clue how his words years before left Theo a shell of a werewolf.
This is the third installment of the beings in love series. Because this was so cute and fluffy I gave it a 3.5. So first we have Zeki Janowitz he finished school and came back home to see if he can be the towns wizard. He went to school for it and is very good at it.

Unfortunately the town is made up of mostly wolves and they are not to keen on magic and it is going to be really hard for him to find a job. While he is in town he gets to see the sexy Theo Greenleaf.
http://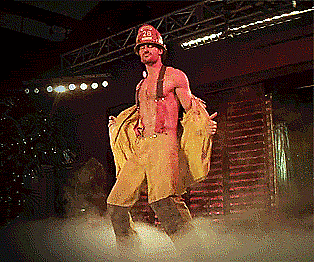 Theo is a shifter that is heartbroken over his mate who turned him down. He is one of the sexiest firefighters in town and everyone wants him.  Zeki has had a crush on Theo since they were in their teens so he tries to talk to him and the two become friends. Awkwardness and miscommunication is the basis of their friendship. It was awesome.
I like this book but I didn't love it unlike the other books it was too much miscommunication. To the point where I was like Really how cant you see this? But other than that it was cute and I did get a chance to have a little more shifter in my life. What is your favorite gay paranormal romance? Let me know in the comments below. Until Next Time.